Checklist for:
Choosing a Nursing Home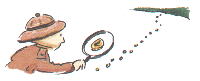 If your elder needs 24-hour personal and/or nursing care, or if s/he needs health care and rehabilitative services to make the transition between the hospital and home after surgery or illness, s/he may benefit from the care of a nursing home, long-term care facility, or nursing and rehabilitation center. These centers provide skilled or intermediate nursing care, as well as physical and occupational therapies for those who need them. While the emphasis is primarily on health care and personal assistance, the best nursing homes also incorporate recreational, social, and spiritual programs.

To make a wise selection among the nursing homes in your area, use this checklist when you visit and research facilities.



Credentials/Licensing

Does the home display a current state license?


Does the administrator hold a current state license?


Is the home Medicare/Medicaid-approved (if necessary for your elder)?


Is the state inspection report available? (Be sure to review it.)



Location

Is the nursing home convenient for family and friends to visit?


Is it near a cooperating hospital and the resident's own physician?



Safety

Is the facility well lighted and free of obstacles to walking or operating a wheelchair?


Are there handrails in the hallways?


Are there grab bars in the bathrooms?


Are hallways wide enough to allow two wheelchairs to pass easily?


Does the facility meet local, state, and federal fire codes?


Are exits clearly marked, unobstruted, and easily opened from the inside?


Are evacuation plans visibly posted throughout?


Are fire drills held regularly?


Are there smoke detectors in the rooms and in hallways?


Are fire extinguishers visible and checked annually?


Is there a fire sprinkler system throughout the facility?


Is there an emergency eletric-power system??


Are stairway doors kept closed?


Are call buttons in rooms and baths easy to reach?



Medical Services

Is regular medical attention assured? How often are patients seen by their doctor?


Are there arrangements for special, such as dental, hearing, foot, and eye care?


What are the provisions for emergency medical care?


Are drug services supervised by a certified pharmacist?


Are medications frequently reviewed by the patients doctor?



Nutrition

Does a licensed dietician adequately supervise the planning and preparation of meals?


Are meals varied, appetizing, and served at appropriate temperatures?


Are meals served at approximate intervals? Is enough time allowed for eating?


Are special diets provided?


Does the staff help patients who need assistance with eating (at no extra charge)?


Is the dining room attractive, cheerful, and comfortable?



Finances

Is the facility certified for participation in medical assistance programs? Will it accept additional Medicaid residents?


What is and what is not included in the daily or monthly rate? (Get a written estimate.)


Is a deposit required?


Are payment plans available?



Residents' Rights

Is there a written residents' bill of rights posted in plain view?


Does the staff show respect for residents' privacy and dignity?


Is there a resident council? When does it meet? __________


Is the facility free of discrimination in regard to race, sex, religion, or national origin?


Are physical and chemical restraints used only under a doctor's orders? Is the use of restraints carefully monitored and reviewed?


Do residents generally look contented and engaged? Are they neatly groomed and appropriately dressed?


Are there phones available for residents to make private phone calls? Are there areas available for family members to visit privately?



Nursing Services

Does the facility employ a nursing supervisor?


Are RNs or LPNs on duty at all times? Is there sufficient staffing?


Is a written nursing care policy available to residents? Is it implemented?


Do nurses and aides respond to calls in appropriate interval? Is timely assistance available for incontinent residents?


Are nursing care records kept on each resident?



Therapy

Is there a physical therapy program directed by a qualified therapist?


Are services of speech and occupational therapists available to those who need them? Are mental health services available?


Are recommended exercise and therapy programs carried out?



Social Services And Activities

Is a social worker available to assist patients and their families?


Does a recreational staff provide a variety of social, cultural, and educational activities? Is a schedule of activities posted?


Do scheduled activities take place? Are residents encouraged, not pushed, to participate?


Does the staff offer individual, as well as group activities, to residents who are confined to bed?


Are there activity rooms and lounges?


Are outside trips planned?


Are arrangements made to accommodate religious worship?



General

Is the facility free of unpleasant odors? Is it clean, comfortable, and cheerful?


Are residents' room personalized and homey?


Do staff and resident interactions seem warm and personal?

When choosing a nursing home, be sure to take your overall reactions into account. Once you've chosen a facility, you'll need to stay involved, monitor your elder's care, and advocate for his/her needs so that s/he receives the best care possible.






For more information or a list of other Heritage Planning educational materials on helping your parents, contact:


Richard Smith or Roger Erickson
Professional Educators Benefits Company
Post Office Box 37102
Tallahassee, Florida 32315-7102



E-Mail: pebco@nettally.com
Telephone: Richard Smith: 850-385-2627, Roger Erickson: 850-385-5135
In Florida, outside Leon County call: 1-800-260-6573